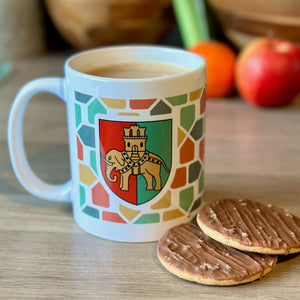 The full Coventry arms has developed in more-recent times and include the black eagle of Earl Leofric and the phoenix rising from the ashes representing the city's resurrection after the destruction of war.
Based on the designs of our popular pin badges, the mugs are yet another way to show your pride in our city!

Dishwasher and microwave safe, a cup of tea in our mug is the perfect companion to your bacon batch!